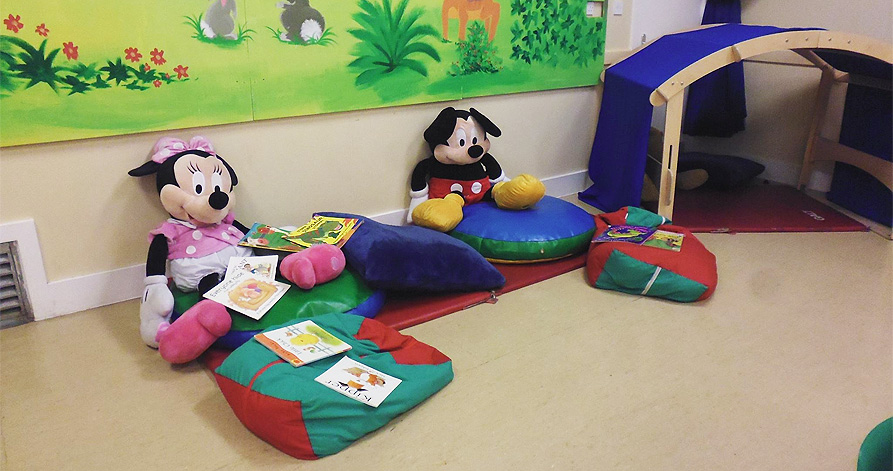 How it all began
Ramsden Pre-School was founded in June 1964 by Pamela Wood and Jean Hickford.
How we are rated by Ofsted (Office of Educational Standards)
We are registered with Ofsted as a provider of childcare on non-domestic premises. In our last Ofsted inspection we were awarded an overall rating of  "Good"
How we are run
The setting is a registered Charity run by a Management Committee of volunteer Parents and Carers. The Committee work within a Constitution and any profits made are put back into the Pre-School.
Our Premises
We use a village hall which has air conditioning and off road parking. Our dedicated garden and allotment back onto a meadow. We also have a very large on-site storage facility which is full to the brim with all manner of fun educational resources.
Our Staff
We have a team of 11 Keyworkers who we refer to as "Aunties". All of our staff have their own specific areas of specialism such as behaviour, SEN (Special Educational Needs), Transitions (readiness for school) and food hygiene. We are committed to ensuring our staff's specialist knowledge is kept up to date through relevant training.
Equal Opportunities and Special Educational Needs
No child, regardless of gender, religion, culture, health or special needs, will ever be excluded from Pre-School. We have designated, qualified Special Educational Needs Coordinators (SENCO) and Equality Named Co-ordinators (ENCO) who take great pride in forming close relationships with Parents, Carers and their children.
Child Protection/ Safeguarding Children
It is our duty as carers for your children to refer to Ofsted if we have reason to suspect that a child is being subjected to any form of abuse.
Admissions
We arrange our waiting list in birth order. In addition we also take into account the following:
the vicinity of the home to the pre-school; and
siblings already attending the pre-school / local Primary School.
Clothing
Uniform is not compulsory but can be purchased from the Pre-School office.
Professional Organisations
We are proud to be a member of the Pre-School Learning Alliance. During 2009 we passed the Alliance's Accreditation Scheme. We are currently working towards their new Accreditation scheme "Reflecting on Quality" which supports early years settings to build on their current practice and deliver the highest possible standards of education and care for children.
Readiness for School
We have a dedicated Transitions Officer who organises activities to help get the children
ready for the move to school.